There is, I find, a fascination with outdated methods of medicine. It stems, I think, from a combination of what strikes us now as the humorous ignorance on the part of the medical practitioners of bygone eras and abject terror at the products of said ignorance. Certainly, a quick glance around the web finds a myriad of lists focusing on extremely painful procedures and heinous looking surgical objects meant to cure ailments ranging from appendicitis to hiccups.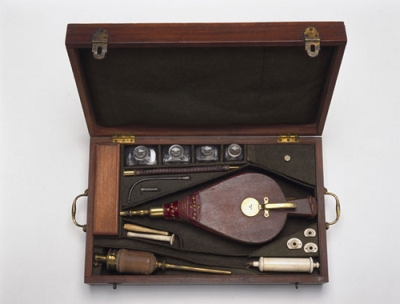 This particular list of "20 Scary Old School Surgical Tools" is no exception and, indeed, it does manage quite handily to fulfill the purpose set forth by its title containing, as it does, a score of surgical instruments of dubious nature and malevolent air. It is rife with miniature scimitars, saws, and horrid contraptions meant only to mutilate and scar as well as less insidious forms of early quackery like the tobacco enema kit pictured above.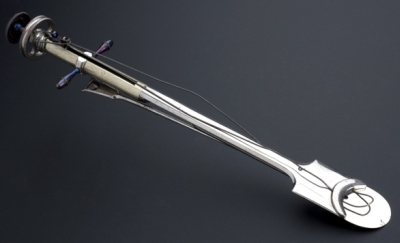 The hook here, so to speak, is the sheer brutality these instruments represent. There is no subtlety or delicacy involved; they are meant to create a serviceable opening as quickly as possible so that the doctor could insert their hands inside whatever cavity was their focus. In that regard, it strikes me that, perhaps, the gynecologist's arsenal remains little changed, a collection of devices used to stretch and pry open their victims as if opening a tin can. Of course, it is also entirely possible that this may merely represent a distinct and grievous misunderstanding of the gynecological craft on my part.
via jwz