You know those insect-like Nina Ricci boots, recently immortalized in W's Bruce Willis/Emma Heming shoot? Above is a pair that makes those look like a pair of standard-grade Demonias. German company Kronier creates angular, futuristic shoes designed to challenge even the most poised high-heel connoisseurs. Recently, a pair of their shoes, along with other bug-like clothing from various alternative designers, was captured by photographer Madame Peripetie and model Jana Berlin in a shoot titled Insectarium.
More images after the jump!

Blouse: Dora Mojzes. Corset: Savage Wear.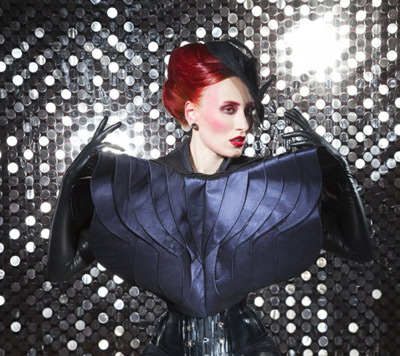 Jacket: Guliya Tat

Top: Dora Mojzes.