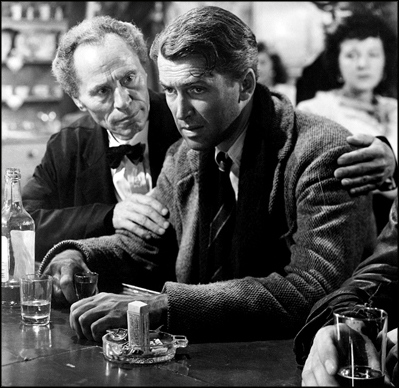 Morning already? Fuck… I'm think I'm still drunk.
It's the most wonderful time of the year… for watching holiday fare with lapsed copyright. Betcha can't channel surf right now without stumbling across earnest ol' Jimmy on his existential quest for redemption. Many of us know this movie by heart by now.
Or do we?
Not that you really need context, but this is a scene from 976 Evil 2. Despite featuring astral projection and Brigitte Nielsen, it's a borderline unwatchable film. But this bit is pure genius: a busty sorority babe's up late watching TV, trying to choose between Night of the Living Dead and It's a Wonderful Life, when a Satanic, co-ed stalking college dean turned serial murderer possesses the remote and somehow traps her in the most horrific public domain mashup imaginable.
Zuzu, NOOOO!