On Monday, as promised, nine names were pulled out of a hat. The first three will receive a copy of It Books' brand new Alice's Adventures in Wonderland, illustrated by Camille Rose Garcia, the second three will get a limited edition lithograph and the final three, a tote bag. If your name didn't get pulled, the book can still be yours – it's available online, here.


For those curious about the raffle process, it was fairly simple. I pasted the comments from our post into a document, removing comments from staff, double comments and comments from ineligible folks, printed the document and then cut it up, comment by comment. The separated answers we placed into an actual hat, and voila!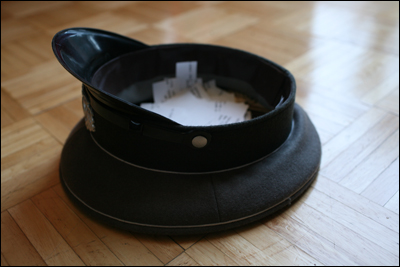 I hoped the winners would be announced on Monday, but we had to confirm everyone's US and Canadian residence first, which took a little longer than anticipated. Without further ado, drum roll, please!
Book
Ed Autumn
Sarah Obscura
Evv
Lithograph
Whittles
Chocklit
Babs Noir
Tote
Vulgaire Turpentine
Lauren
Allie