I have a grudging chanteuse crush on Kate Miller-Heidke: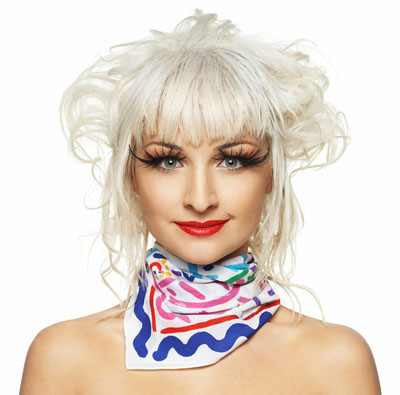 Classically trained up the wazoo, this dainty blonde Aussie with golden pipes grew up and turned her back on the opera house in favor of becoming a pop star. It's a bit difficult to explain why I like her so much. While her lyrics are sharp and hilarious, and I adore her voice, it's impossible for me to actually sit through most of her songs. That slick, cloying, Dawson's Creeky, top 40 adult contemporary bubblebath production treatment never fails to give me the green apple quickstep. Her website is arguably a ripoff of The Dresden Dolls'. So far, she's not doing anything Kate or Tori or Alison or Cyndi or Dolly hasn't done better, or with more authenticity. But there's a wit, warmth and mischief about her in her less affected moments that makes me sit up and take notice, and this morning, her Facebook  piss-take "Are You Fucking Kidding Me?" has me laughing out loud.
I'd jump to watch her performing solo in some small, out-of-the-way piano bar.